'Tis the season to be jolly, so this month – in the great tradition of Campaign's 'Private View' – the MarketingMog has been reviewing the annual crop of retailer Christmas adverts and wondering if any themes have emerged in this depth-of-recession year…
First up, John Lewis. The MarketingMog is pretty cynical about these annual schmaltz-fests from a team that seem a little too interested in their own PR, but 'The Snowman's Journey' is a definite improvement on last year's 'Seven' inspired Head-in-a-Box offering.  All very sweet, but too many questions remain unanswered.  How does he pay for stuff?  Why didn't he melt under JL's ferocious heating?  Why didn't he just buy online?  How does he move?  (A bit too much like one of Dr Who's Weeping Angels for my liking).  *shivers*
Next, Debenhams.  Oh dear.  Looks like someone bought them 'The Bumper Book of Christmas Clichés" last year.  What parallel universe is this?  Some poor woman in 'Narnia-meets-Don't Look Now' who keeps looking over her shoulder as if pursued by a crazed stalker.  No redeeming features here, let's move on.
The strongest contender for Turkey of the Year has to be M&S.  I never thought I'd miss Mylene Klass or Erin Whatserface, but what, exactly, is Christmassy about this?  It looks like four different ads cobbled together with no clarity of thought or direction behind it.  Ironically enough, what they've produced is a neat – but unintentional – illustration of their in-store experience.  An old-fashioned, chaotic mishmash that, in trying to appeal to everyone (except men clearly), actually appeals to no-one.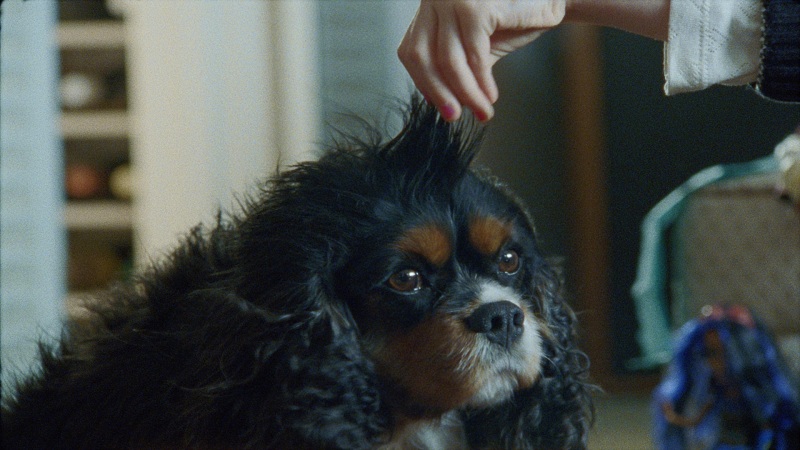 Ah, here's good old Boots.  But wait! Where are the girls?  We've lost their charm and the well-executed insights for a serious of drab vignettes of drab people in drab houses getting drab gifts.  Oh, and a bonkers accusation of animal cruelty because of a blow-dried dog.
(MarketingMog is pretty sure that's something that happens in dog-grooming parlors every day).
Talking of ridiculous backlashes, poor old Asda's ad has been accused of sexism.  It may lack charm and a witty punch line, but it is, like any good ad should be, based on a simple and undeniable truth.  Most 'family' (insert your own definition of family here) Christmases wouldn't happen if the women didn't do all the planning, shopping, organizing, decorating, cooking, inviting, hosting, budgeting, wrapping, thinking, including, tidying, preparing and worrying.  Get over it.
Morrisons attempts to paint the same picture, but with such a depressing sense of doom you wonder if the script was written by Ebeneezer Scrooge.  Their big mistake is not to
show how they can actually help this poor woman get through it all – just endless scenarios of daunting, exhausting tasks.  Why slave over 20 pans when you can just pop a bag of freshly-prepared Morrisons sprouts into the microwave whilst enjoying a glass of bubbly? Honestly, what a schoolboy error… (as written by a boy, no doubt).
Finally, Waitrose and their 'it's all for chariddeee (but we don't like to talk about it)' ad in an empty studio, complete with fake 'we left in the cock-up at the end just to show how cheap we are' gag…  The MarketingMog would've been far more impressed if they hadn't made a TV ad at all, let alone spent millions on prime-time airtime.  How about next year you do it properly, and just tell us about your (even more) generous donation in-store and online?
So who's got it right?  Without doubt, campaign of the year goes to Aldi.  They topped another year of their beautifully executed 'we like…' campaign with the sheer chutzpah of comparing themselves to Waitrose, Fortnum's (yes, Fortnum's) and Harrods, and then – quite literally – put the icing on the cake with a fabulous, cheeky parody of the John Lewis 'snowmen' in their Champagne ad.  You gotta love their ambition.
So have any themes emerged?  Well, it was a shame no one even attempted to celebrate the 'great British spirit' after our amazing Olympic year… ah, how quickly we forget.  But really what we have here are some textbook examples of how NOT to market to women – something I'll be exploring in more depth in the next blog.
Until then, have a very Happy Christmas and a Successful and Prosperous New Year.  Happy Holidays!
My Christmas Appeal…
When I was little, I had one storybook that always made me cry.  I read the story many times, but each time, I couldn't bear to turn the last page.  My little brain would think 'perhaps if I don't turn the page, she'll be ok…'.  Of course, she never was.  The story was Hans Christian Andersen's 'The Little Match Girl', about a little girl who can't go home because of her violent father and freezes to death in the street.
The plight of the homeless is still something that breaks my heart – especially at Christmas when the temperature plummets and we all get busy buying lots of food and drink and other stuff we don't need, and making our homes all cozy and welcoming.  I simply can't imagine having to sleep in the street at any time, let alone when it's minus 6.  But this isn't a 'I'm donating instead of sending Christmas cards this year' message, as I choose to support Crisis all year.  So instead, I'm asking for your help.
The number of homeless people is growing massively as our economy tanks and welfare is cut, so please spare a thought for all those people without a home this Christmas – however chaotic and full of annoying uncles, over-cooked sprouts and screaming kids yours may be.
Even the smallest donation will make a difference.  Thank You.
Here's a link to the Crisis Christmas Appeal or as an alternative, Shelter's Christmas Emergency Campaign.   Happy Christmas x